Wholesale Addressing Products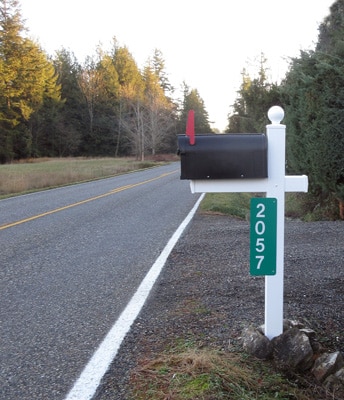 At Safety Home Address, we provide wholesale options for a variety of our best reflective addressing products. We've been in business since 1994 and pride ourselves on providing top-quality products at an affordable cost. Great news for motivated entrepreneurs, fundraising groups, Fire Departments, Fire districts, Fire associations, EMS, E- 911, boy scouts and other groups that want to earn money and provide an important community service. 911 responders are by far our biggest customers and are highly motivated because they understand how important is to be able to find you quickly. We can also help satisfy ordinances and grants for cities, counties, and townships.
Fundraisers-Sellers
Buy wholesale and sell retail or for whatever price you choose. Some fire districts just cover the costs and want to get as many out there as possible. Some take donations and others have goals to meet like adding new equipment. Some also install the signs and charge extra for that. Stores like hardware, lumber, or a general store can buy wholesale and put up a sign to advertise-designating a pick up spot where you add the customers numbers to the plastic bag of the Address Sign blank and we provide a master copy of an easy application method so the customer can put their own #'s on.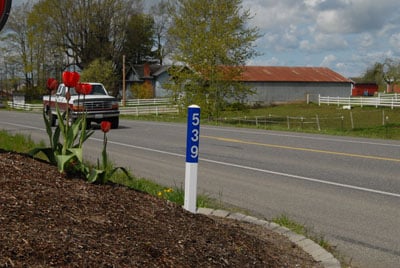 We can help you choose the right product or products for your area and needs, just give us a call at (360) 398-7448 Decide how you want to sell them. Purchase the sign blanks with packs of numbers. Advertise and take orders, then apply the numbers. We have templates to help align the numbers. Numbers come in packs of 25 so that you can order only the numbers that you need. Our 3" number is typically used for the driveway entrance- a nice looking full number, much wider than some of the skinny numbers that are typically used by the competition. The wider numbers are easier to see. The 4" number is typically used on the house. If the home is more than 65 feet from the road-you will need to also have a marker by the road. Some places are required to use the 4" also by the entrance. We have 2 options for the 4" number- a larger 7/8" stroke for distance and a slimmer 5/8" stroke for driveway entrance, they cost the same.
Download our Wholesale Pricing PDF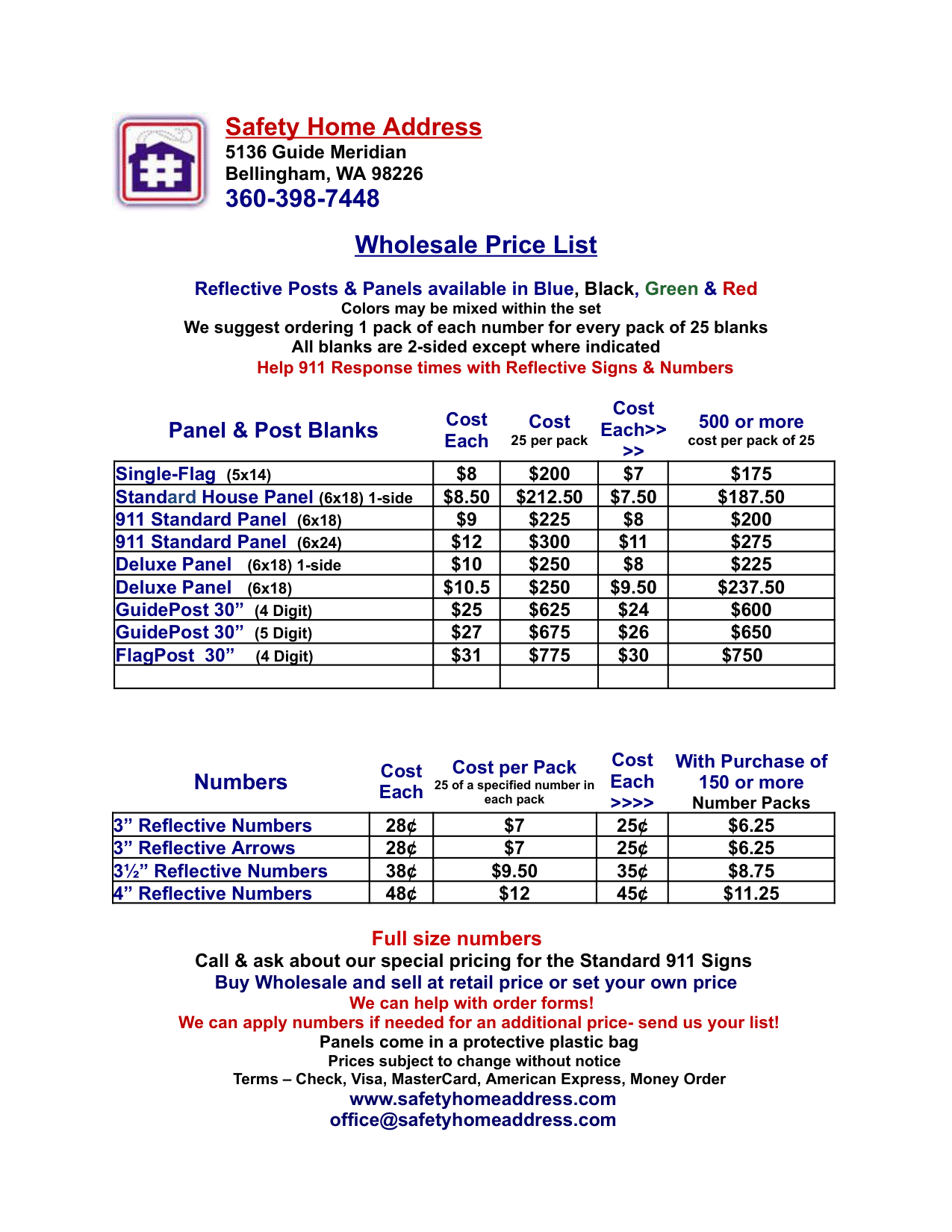 Starter Package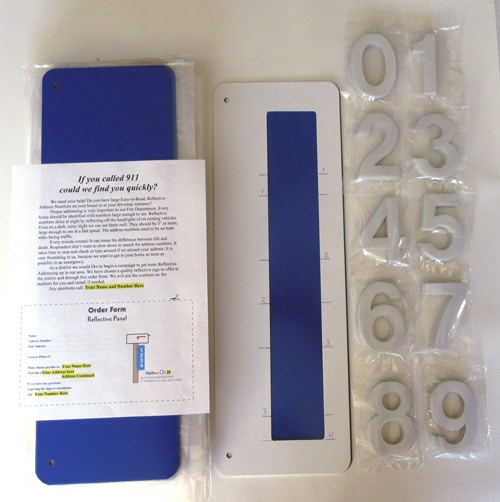 To make it easy, we put together 4 starter packages.
Starter Package #1 – (25) 911 Standard blanks with 1 pack of each 3″ numbers #0-9, a free template and free shipping! For $295
Starter Package #2 – (50) 911 Standard blanks, 2 packs of each 3″ numbers= 20 packs, free template and half off the shipping! For $590
Starter Package #3 – (25) 911 Standard blanks w/ 10 packs of 4" numbers and free shipping!! For $345
Starter Package #4 – (50) 911 Standard blanks w/20 packs of 4" numbers and half off shipping!! For $690
No payment for 30 days for qualified organizations.
Credit card or money order for individuals.
---
Download our Wholesale Pricing PDF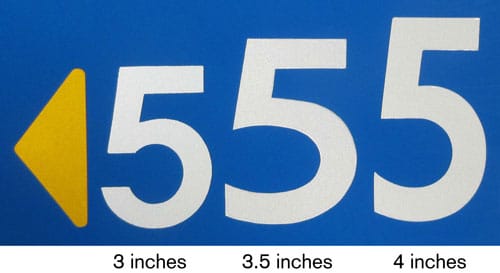 Ideas for a successful fundraiser
Getting started is a challenge, once you get going it flows well as people see the signs go up and know where to find them.
Install some signs in visible places-at the fire house, church, community center, your homes etc.
Ask your local paper if they would do an article on the importance & benefits of improved reflective addressing and 911 response, uniform addressing etc and info about the fundraiser-where to get them.
Put an article in your Fire Districts newsletter w/order form that can be cut out and share on facebook.
We have flyers you can customize. Hand them out, place them at stores, libraries, gas stations, community centers etc. Have them ready to hand out in the fire truck, ambulance, and vehicles as you see the need. Door to door.
Set up a table at a community event, football & basketball games, breakfast fundraiser, county fair, safety fair etc.
Local cable TV may be willing to do a free community service message.
Don't forget to check out our list of available products, as well as the reflective address options specifically for Multi-Housing. If you need to order in bulk, we have the purchasing options you need.
Wholesale Addressing Products
Products Made in the USA and serving Alabama, Alaska, Arizona, Arkansas, California, Colorado, Connecticut, Delaware, Florida, Georgia, Hawaii, Idaho, Illinois, Indiana, Iowa, Kansas, Kentucky, Louisiana, Maine, Maryland, Massachusetts, Michigan, Minnesota, Mississippi, Missouri, Montana, Nebraska, Nevada, New Hampshire, New Jersey, New Mexico, New York, North Carolina, North Dakota, Ohio, Oklahoma, Oregon, Pennsylvania, Rhode Island, South Carolina, South Dakota, Tennessee, Texas, Utah, Vermont, Virginia, Washington, West Virginia, Wisconsin, Wyoming